Julian's sixty-third week
Photos taken 2/13 - 2/19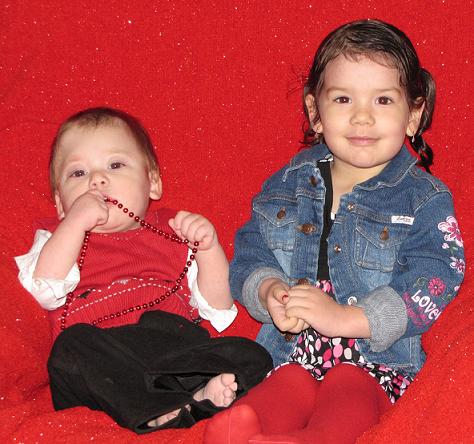 Happy Valentine's Day!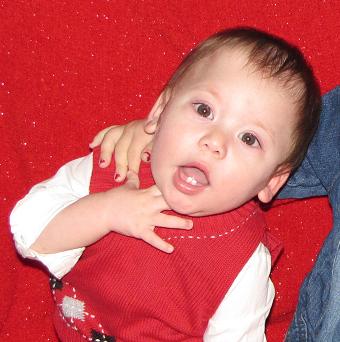 "She's choking me!"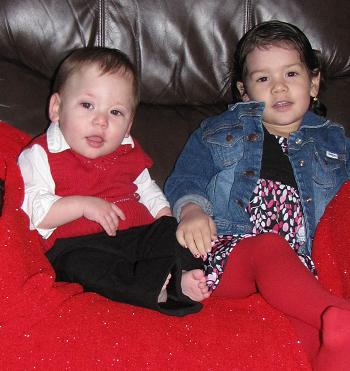 They are too cute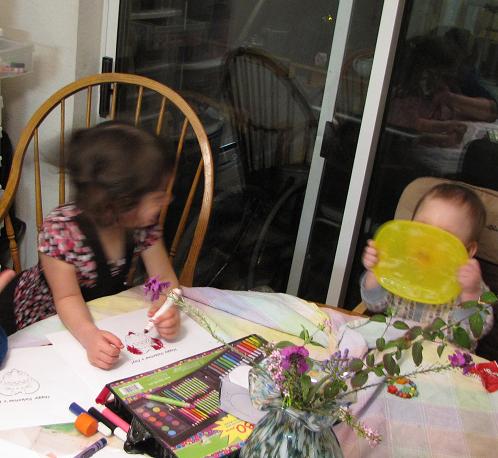 "Look at my lips!"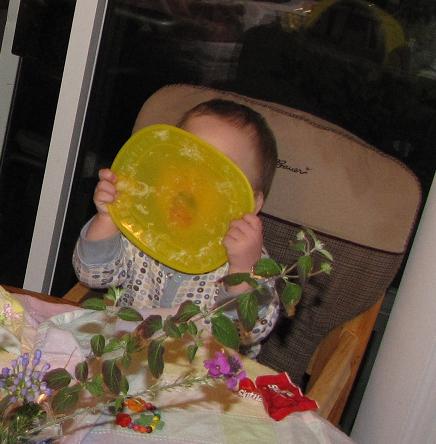 He can make them huge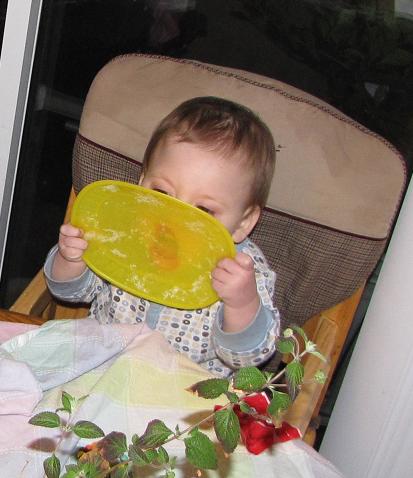 And blow raspberries against the plate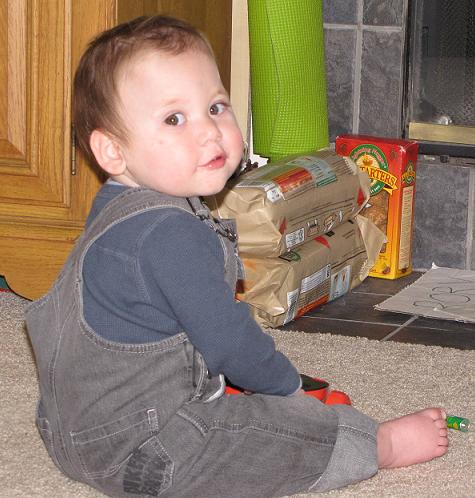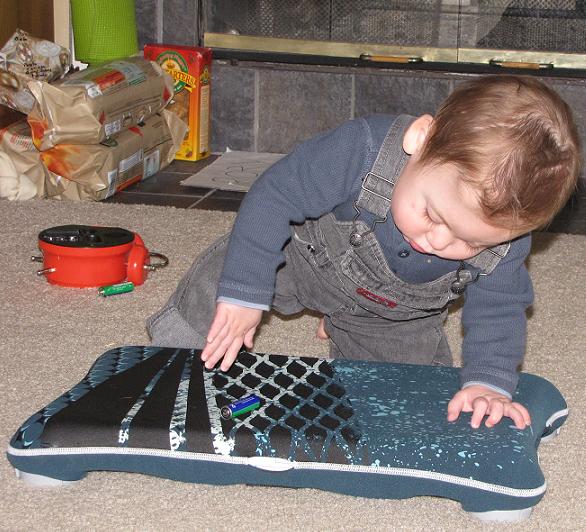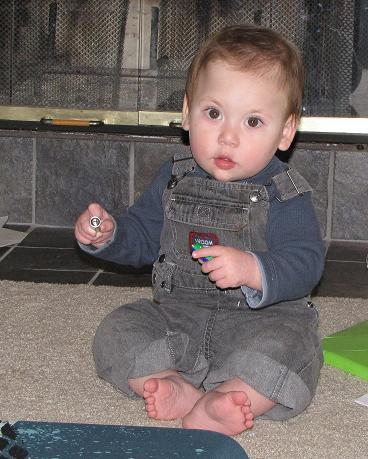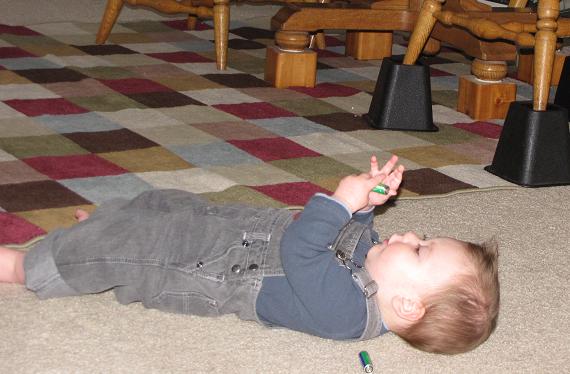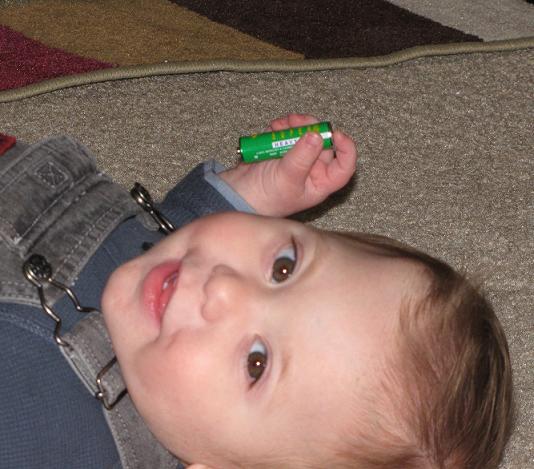 "I'm going to take the batteries out of this clock, here, and chase them around the house, okay?"
Chasing batteries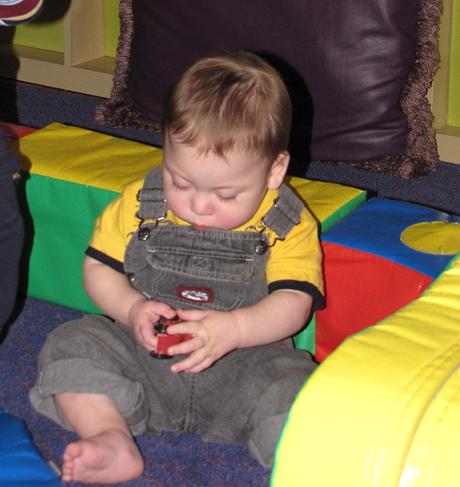 Little car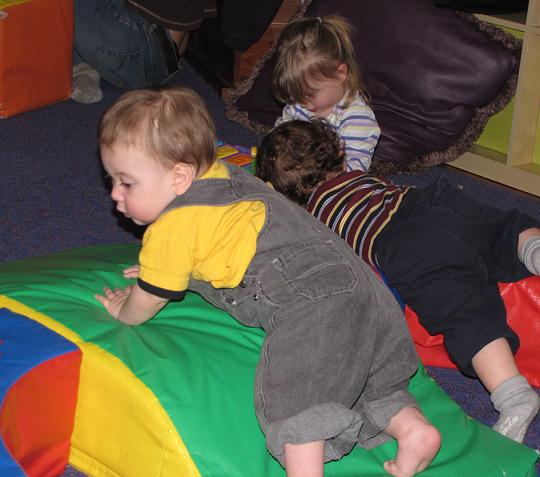 Escaping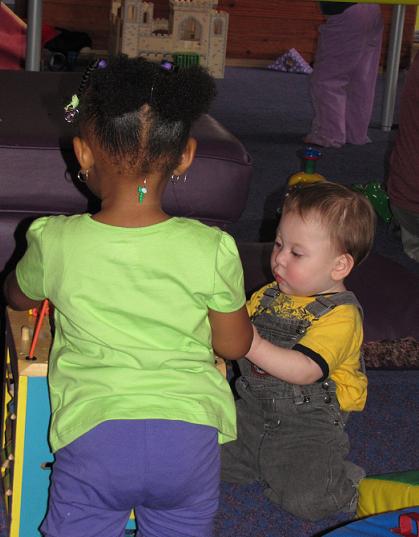 Making friends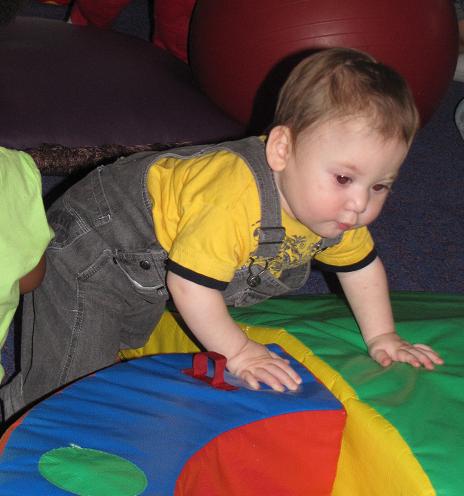 Coming back to us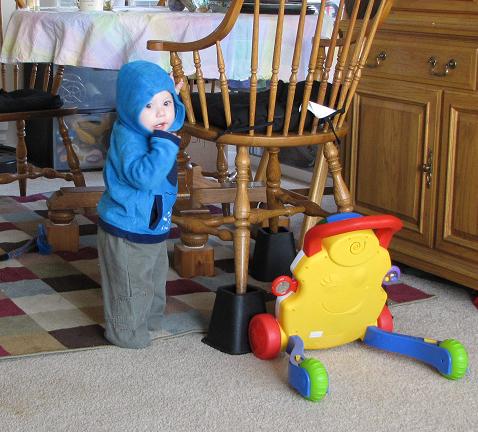 Who's Mama's cookie monster?
"Meee!"
Links
Home
62nd week Photos
64th week Photos
Big Sister Rory's Page