Rory's 33rd week (Cheerleader? Rockstar?)
Photos Taken 03/31-4/06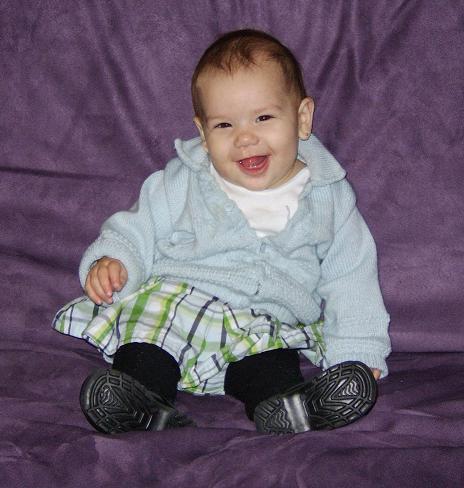 Plaid skirt, tights and Argentina sweater. (a birthday pic for Aunt Marina)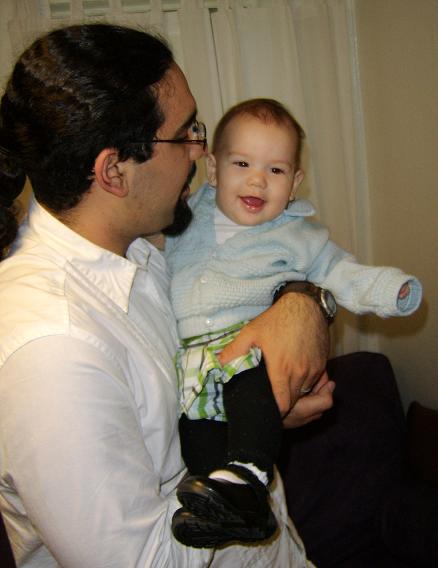 Papa and Rory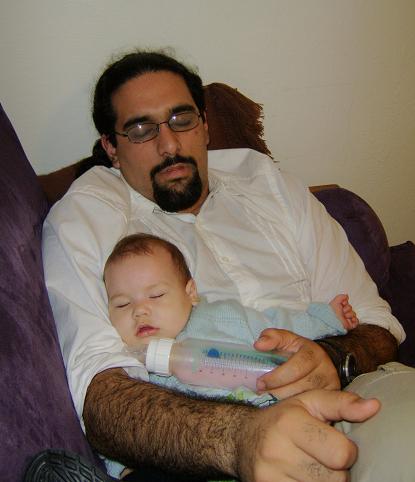 Mam leaves Papa to feed Rory her medicine (note the Robitussin in her milk) and comes back to them both fast asleep!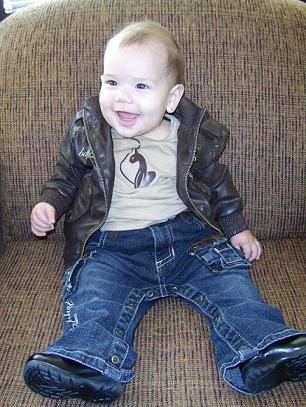 My rockstar! Leather Jacket, leather on the shirt and pants, all Baby Phat (a gift from Barbara and Joleeya). Not quite Rory's demographic, lol, but she looks soooo cute!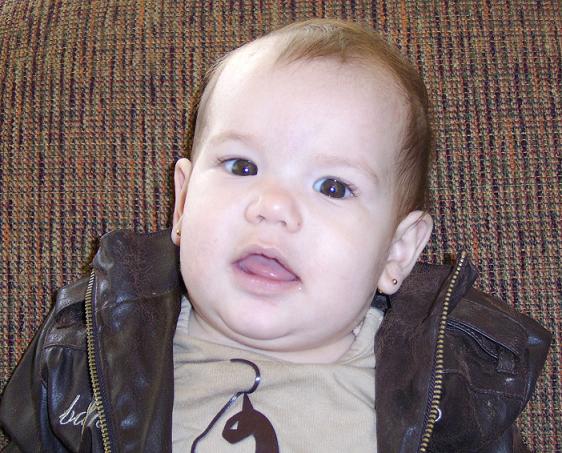 Look at that jacket!
The garden Mama and Rory planted in the backyard before the rain!
Site Directory
Martos Home Page
Baby Updates Page
Back to 32nd Week Pictures
34th Week Pictures