Rory's 45th Week (Fairy bug!)
Photos Taken 6/22-6/29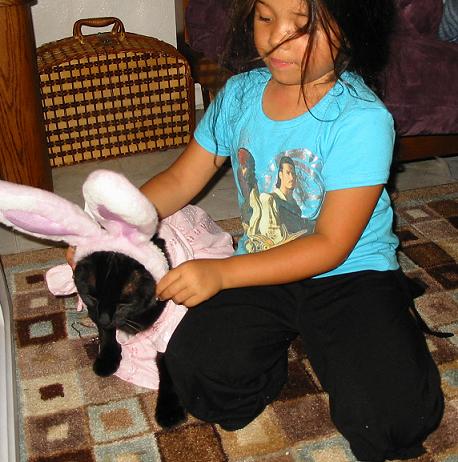 Sabrina's daughter April dresing up our cat, Dax-Foo. "Little Bunny, Foo-Foo..."
Isn't he purty?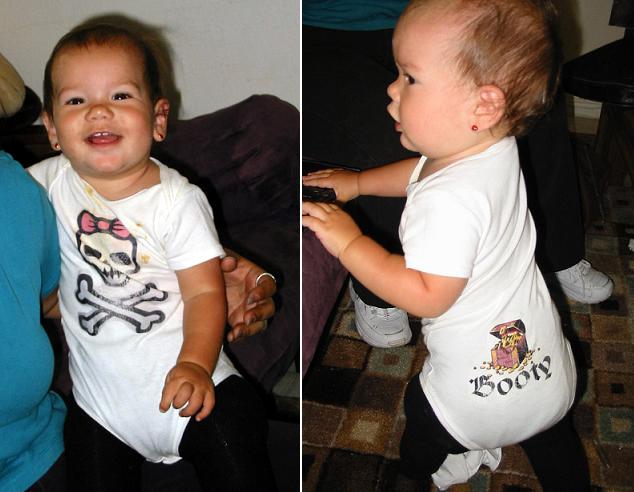 She's a pirate. See, she's got "booty!"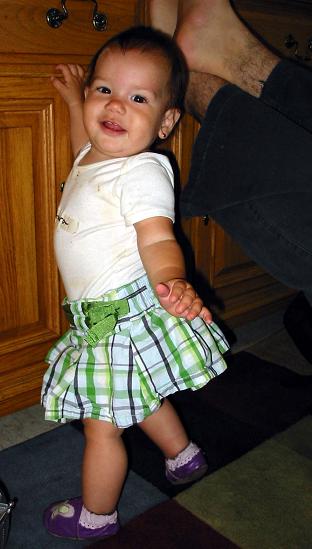 Just LOVE this skirt on her.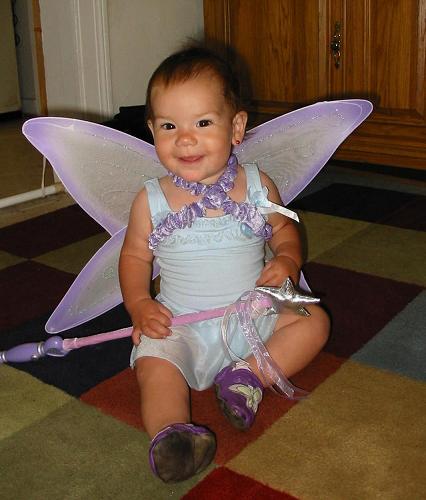 Original..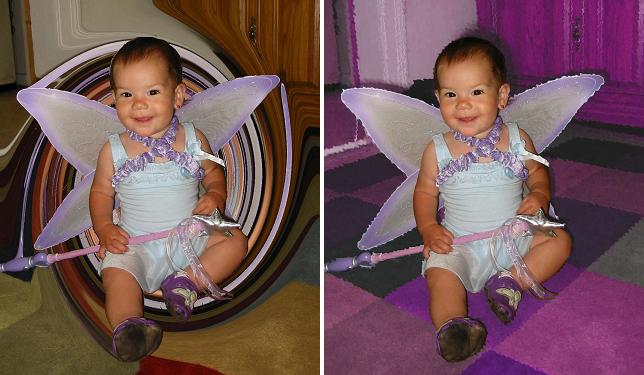 Done up
"Look, Mama...a magic wand!"
"Hey, gimme!"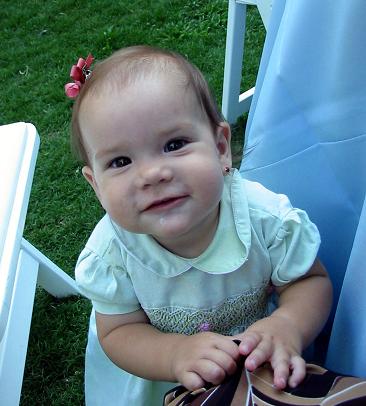 "Watcha doin'?"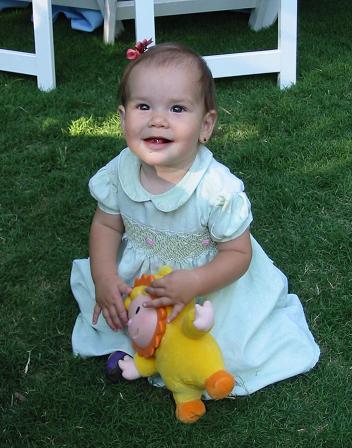 With Katy's Lion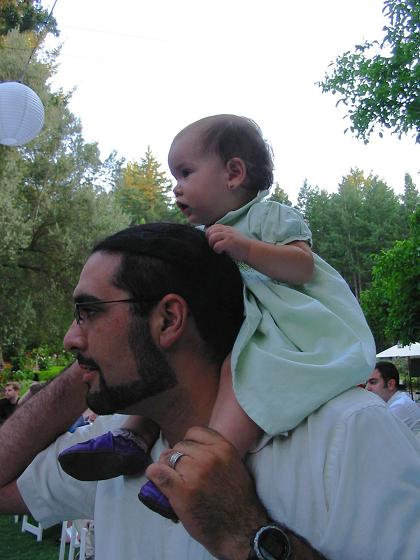 "I got the best seat in the house!"
Her towel-poncho from Argentina
It's too cute. I love the crab
Look at those chompers!
Who won, Rory or the cookie?
"SWINGS!"
Our new favorite park in Oakland
Look at how happy!
"Yum! Swing!"
On the way home: "Make Way For...Goslings?"
Site Directory
Martos Home Page
Baby Updates Page
Back to 44th Week Pictures
46th Week Pictures