Rory's 48th Week (Gooses and Giants)
Photos Taken 7/14-7/20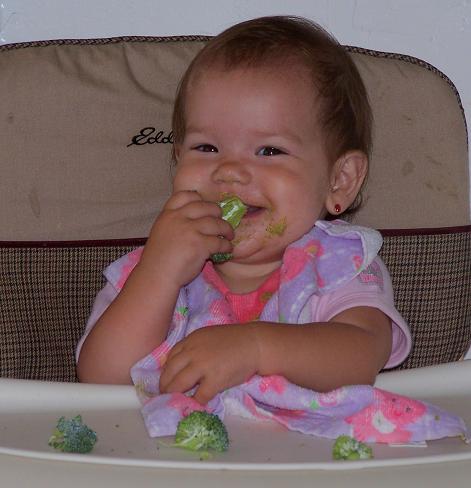 Rory LOVES broccoli! Wait, are we sure she's my kid?

With Mama at the park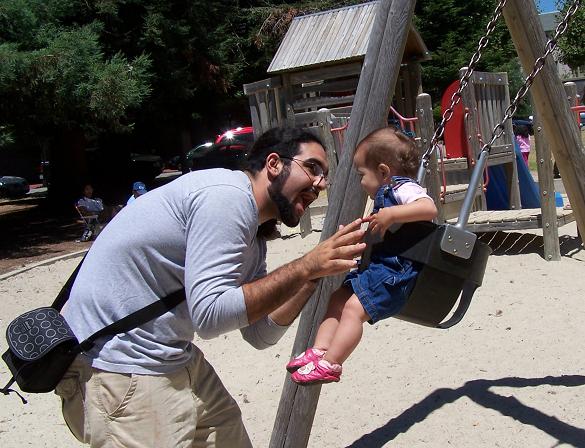 With Papa at the park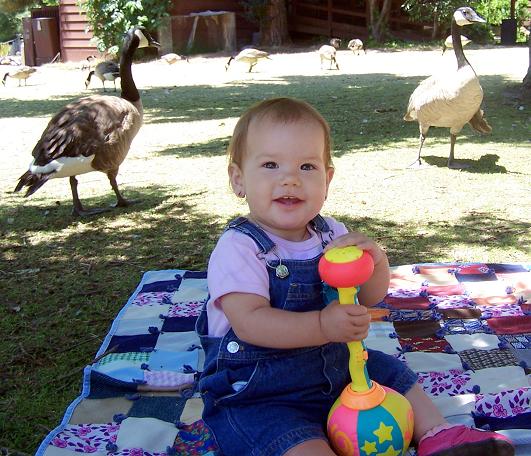 With the Canadian geese at the park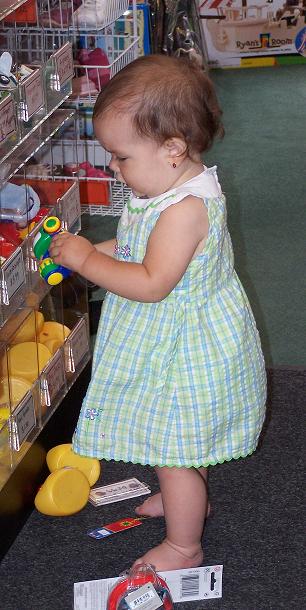 Shopping at Lora's Closet in Berkeley

Giants Game!

Her San Francisco Giants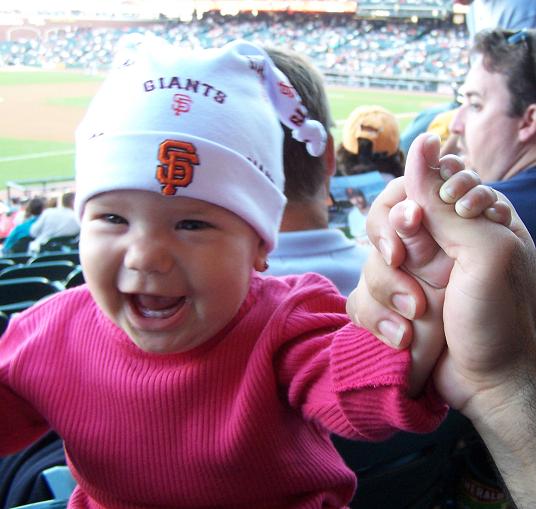 They lost but she can't tell!
Besides, there's no crying in baseball...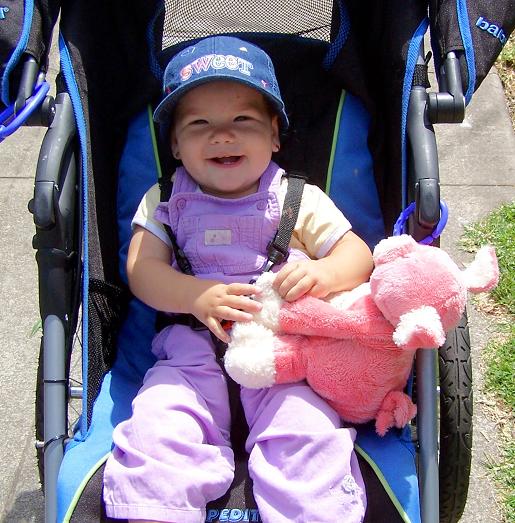 Her first bithday gifts (the little piggy shakes her legs and sings "This Little Piggy...and I love the denim hat).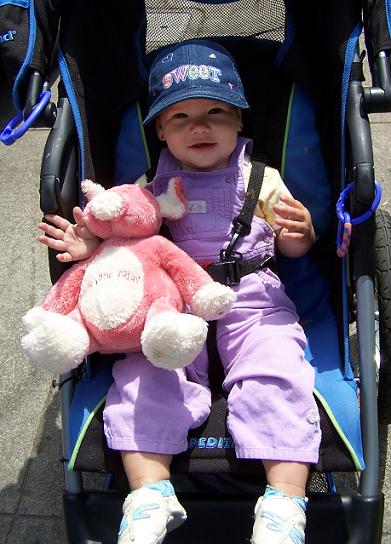 Hat stayed on for about six blocks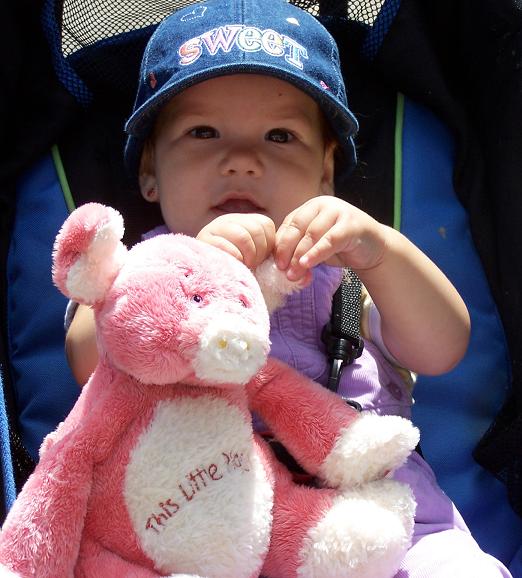 Thanks to Natasha and her Mom!

Site Directory
Martos Home Page
Baby Updates Page
Back to 47th Week Pictures
49th Week Pictures