101st week (Mate and cooties)
Photos Taken 7/19-7/26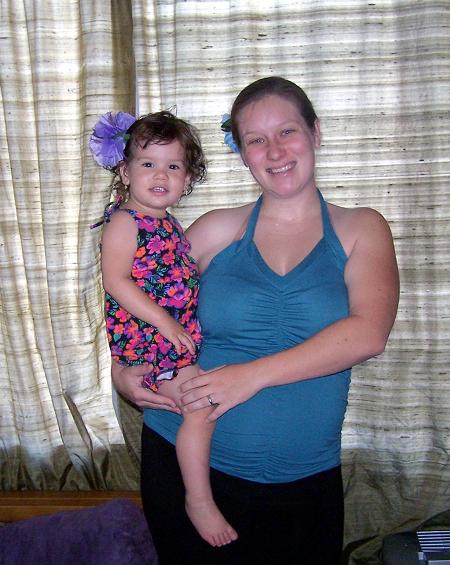 Off to Mama's party
She wants Mate with us in the mornings, so we give her a gourd, a bombilla (straw) and some soymilk and water. She LOVES it!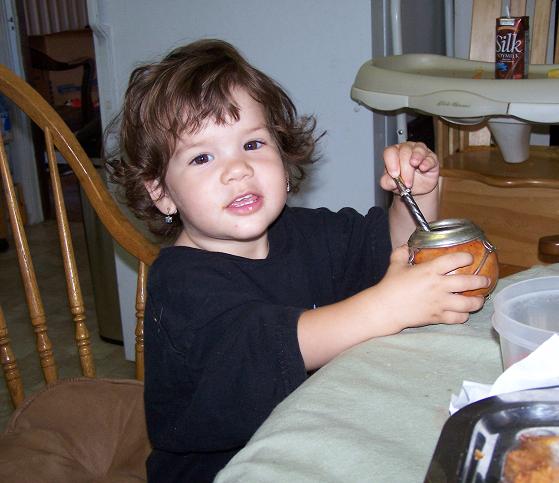 "Tea!" Asks for it by name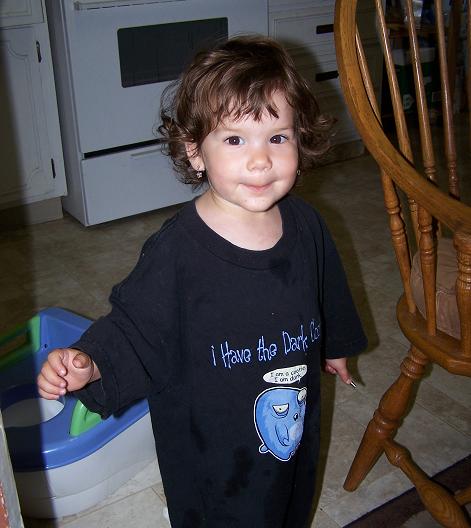 In one of Mama's shirts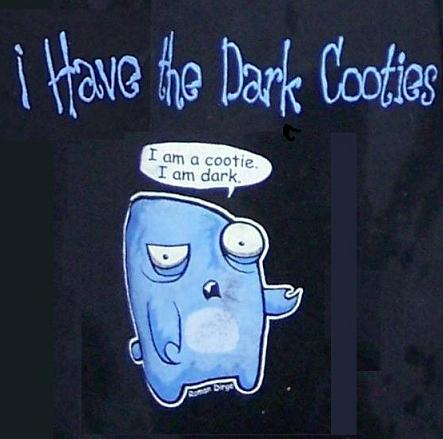 She is a dark cootie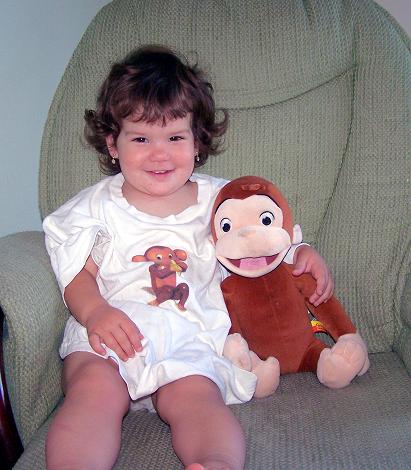 With "Mono" her new best friend
Look at all that love!
Check the CUTE clothes from Jane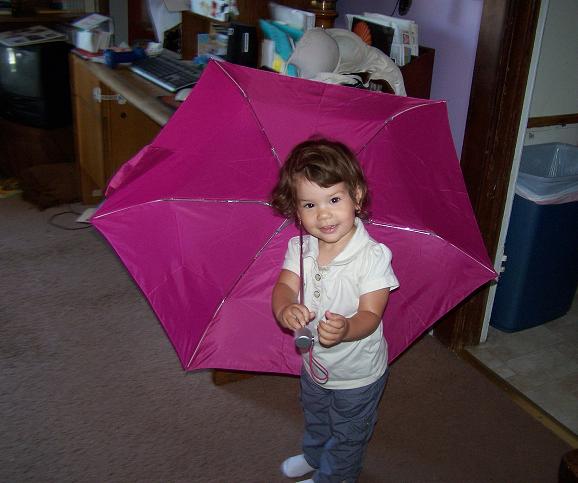 Umbrella from Uncle Joey and AUnt Jacque (part of Mama's birthday gift)

Portland Baby Sign Language Signing Time Academy ASL Babies Tiny Hands Talkers Learning Early
Site Directory
Martos Home Page
Baby Updates Page
Back to 100th Week Pictures
102nd Week Pictures