102nd week (Mama's Birthday)
Photos Taken 7/27-8/2
Look at the hair!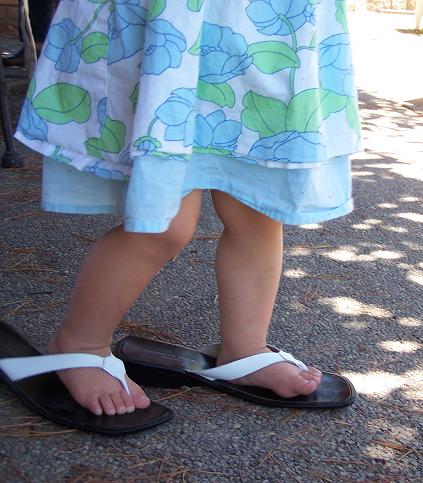 Shoe thief!
Rory on the rocking-horse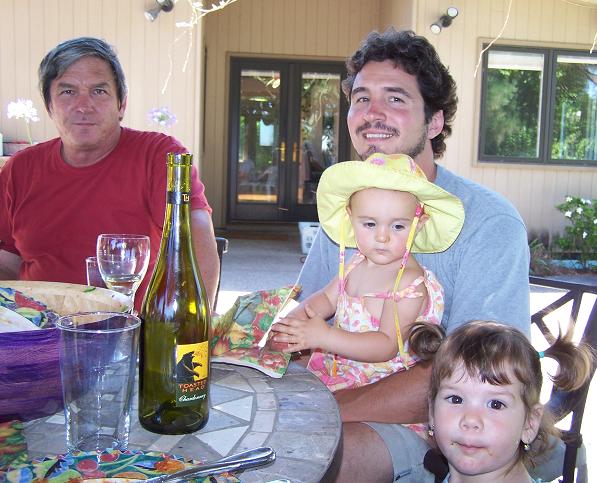 Bob, Steve, Adah and Rory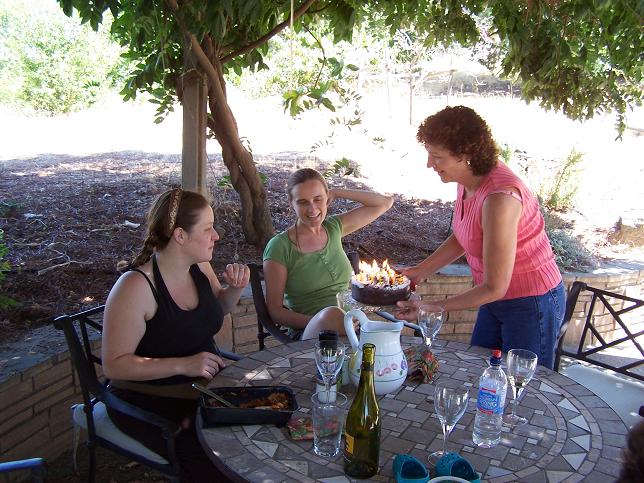 Nora, Elena, Carissa, and the cake they got for Carissa's birthday!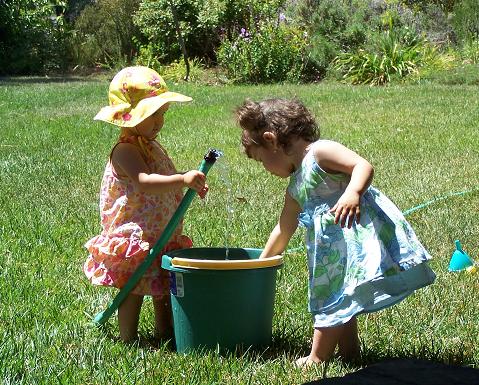 Rory and Adah's water play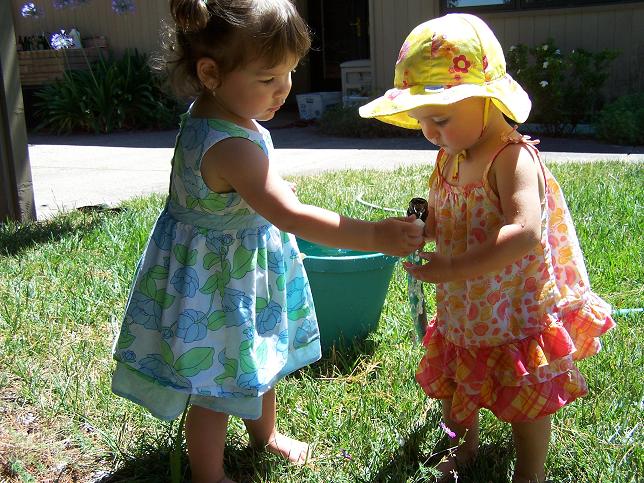 "Lemme try!"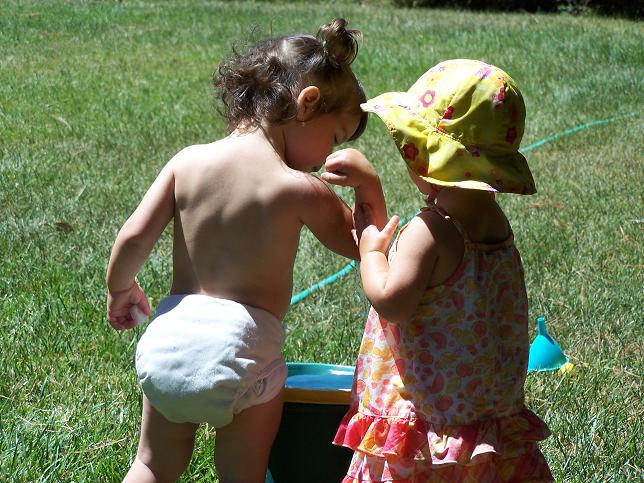 Rory flexing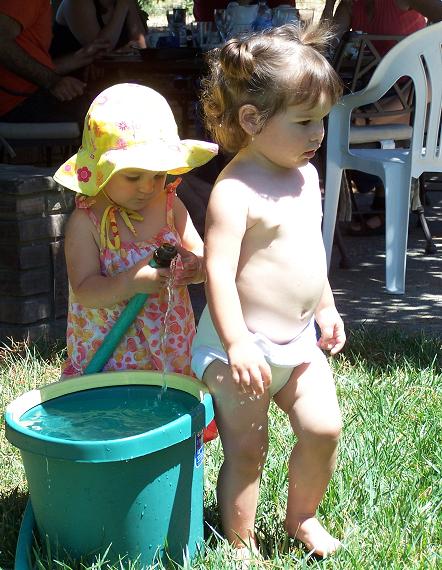 Adah put the hose in Rory's diaper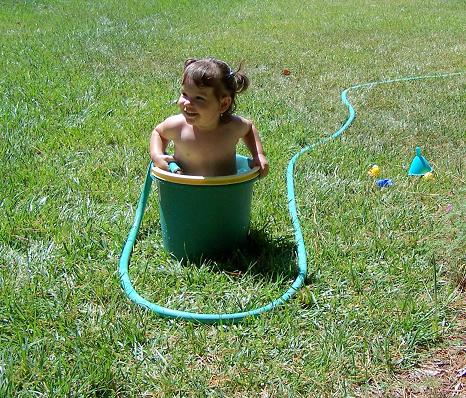 Rory in a bucket
Love that photo!
"Lemme wash you", says Adah!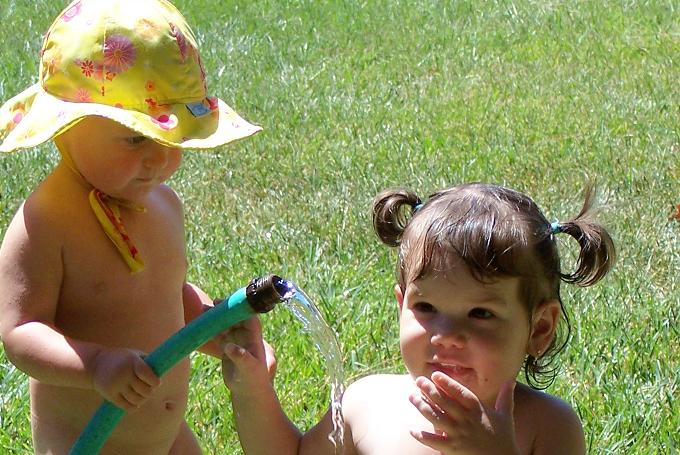 Rory loves it!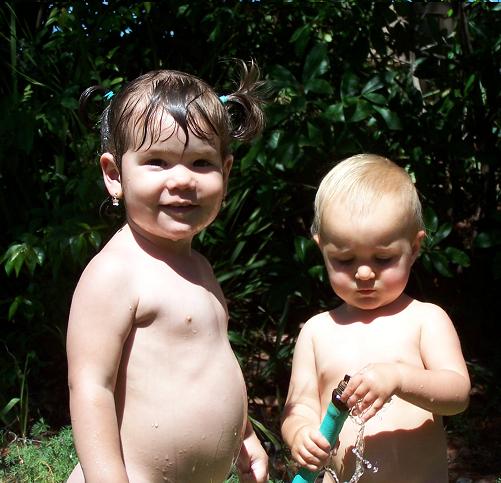 Hoses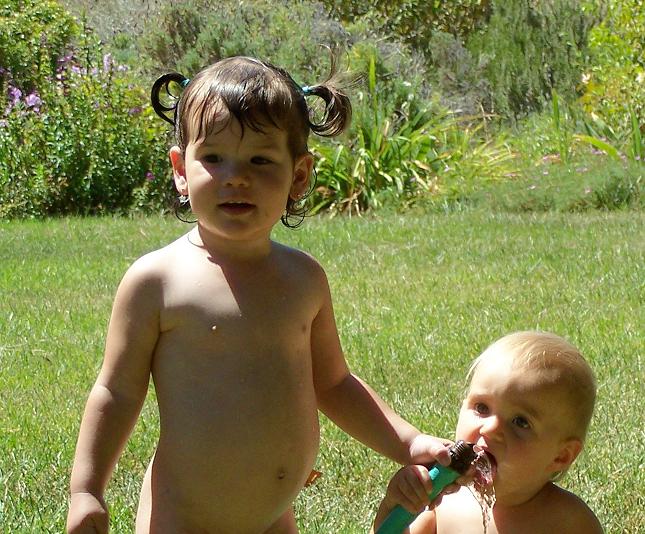 Rory gives Adah a drink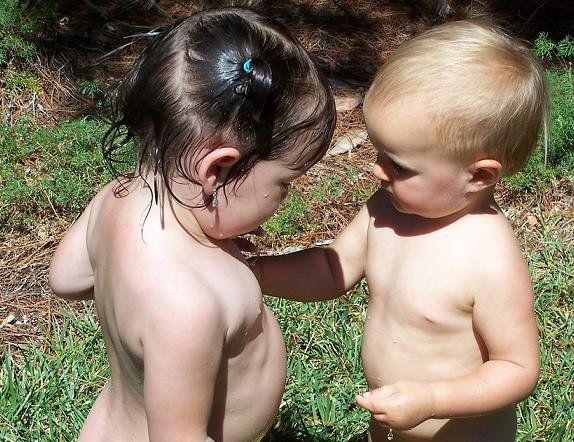 Bellies!
Rory and Papa in the sprinklers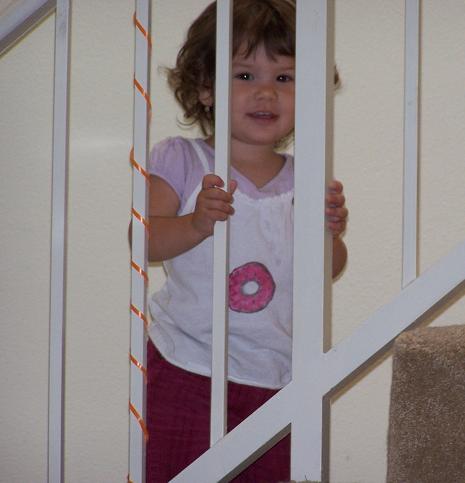 Rory in her donut shirt
Rory, Mama and Papa at the Kwik-E mart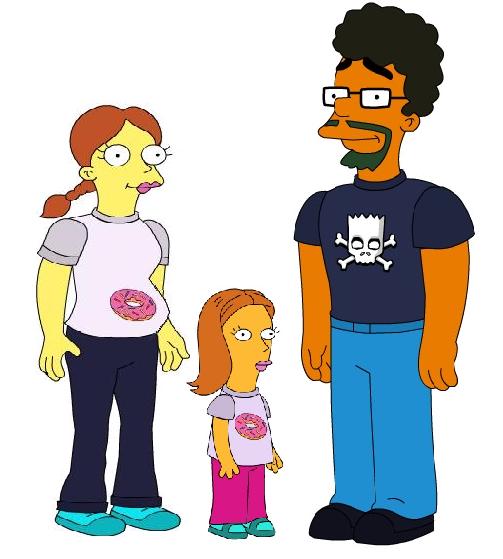 See? We're Simpson's characters (we went to see the movie...and Rory sat through the whole thing!)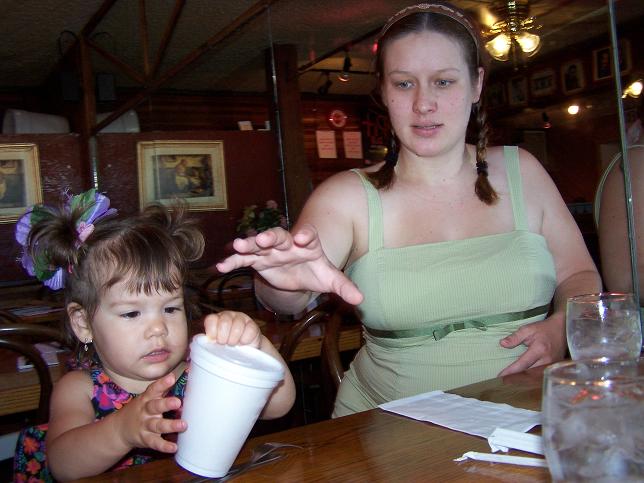 Uh-oh!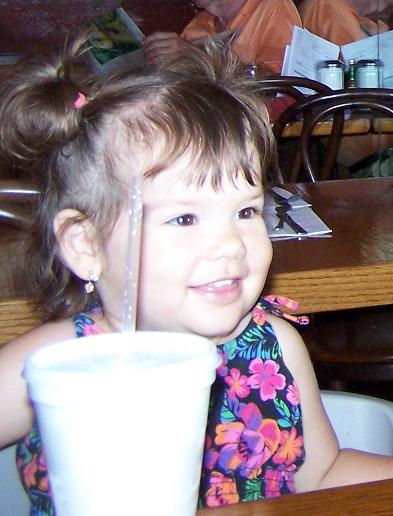 "I worried Mama!"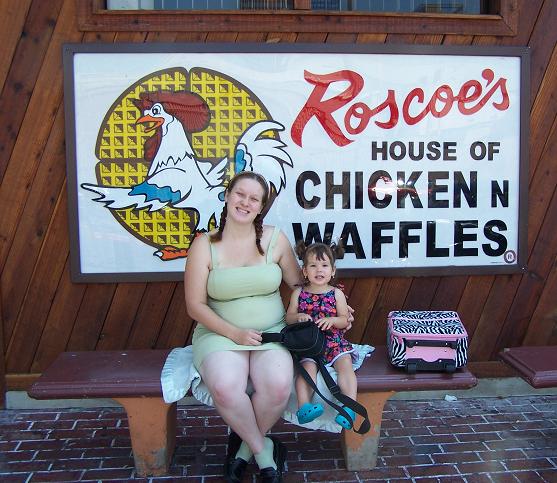 Better than it sounds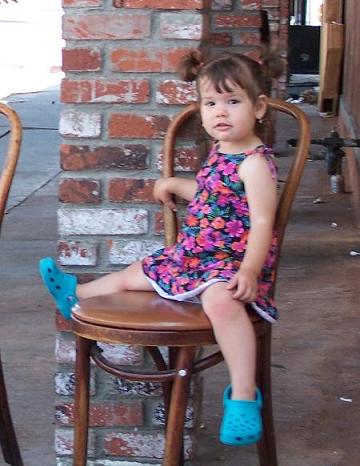 Chair climber!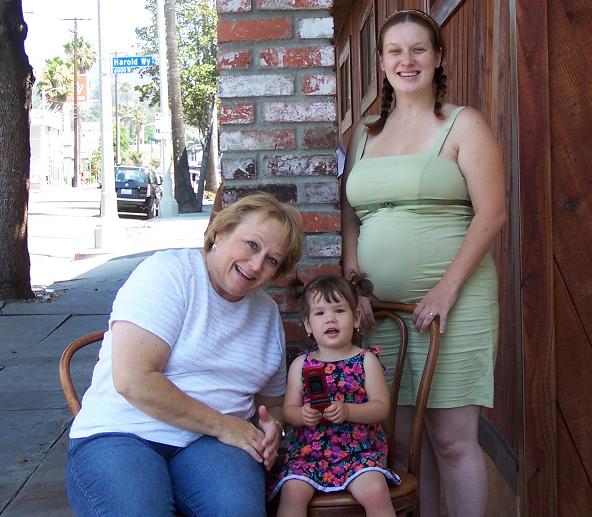 Nana came for Mama's birthday!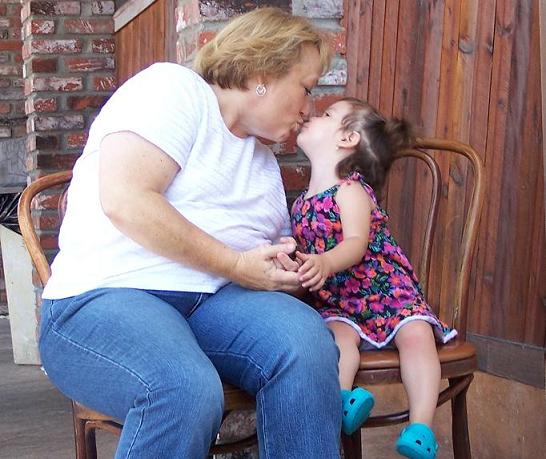 Besos for Nana!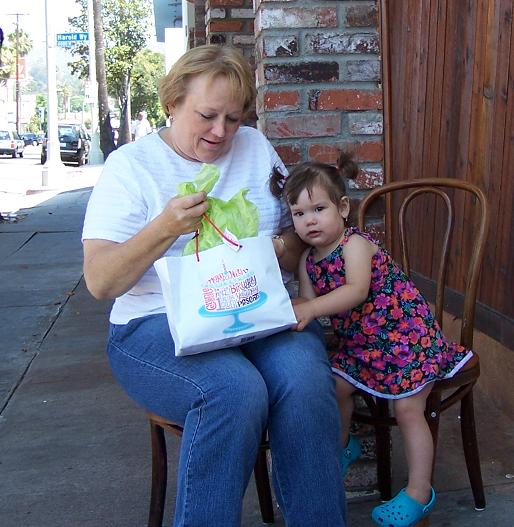 Nana's birthday gift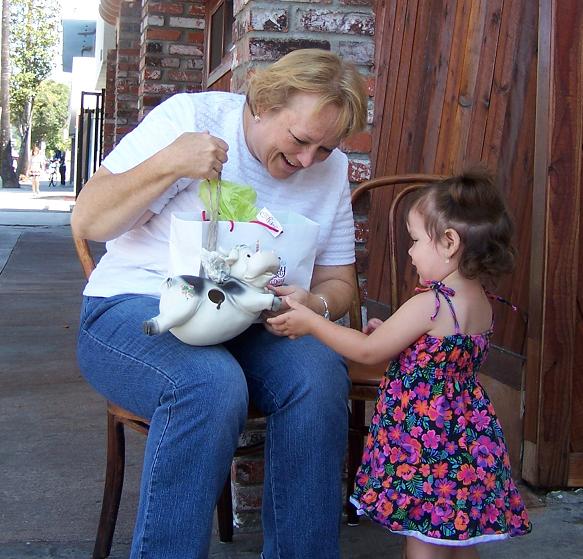 Rory likes that, too!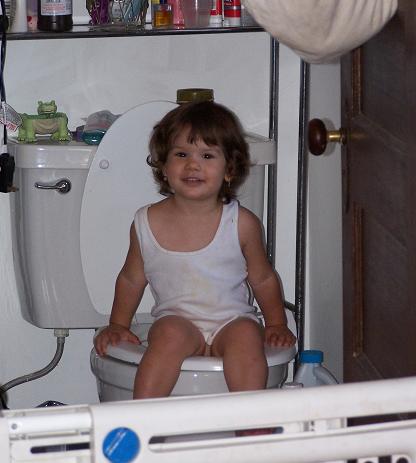 Potty time!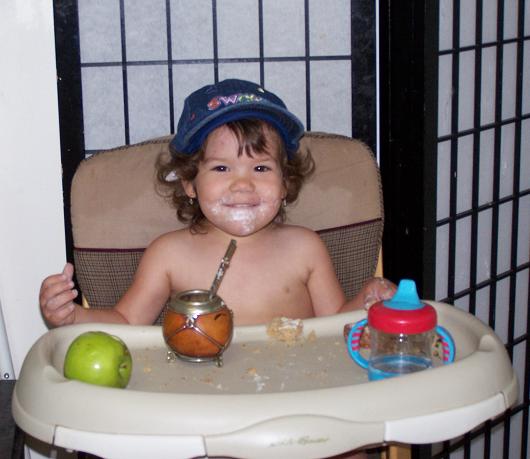 Tea!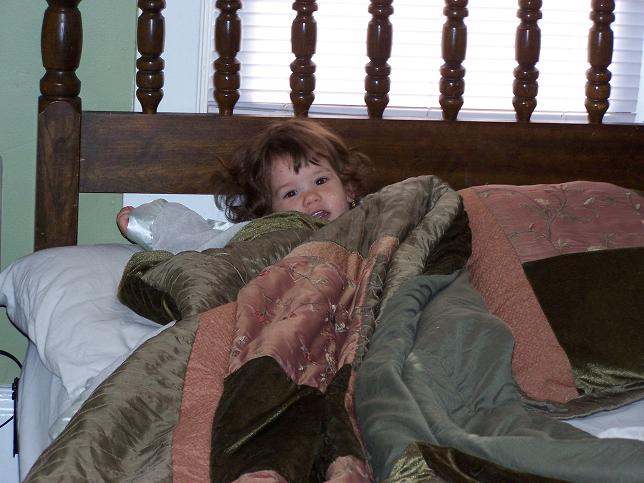 Sleepy time with Mama!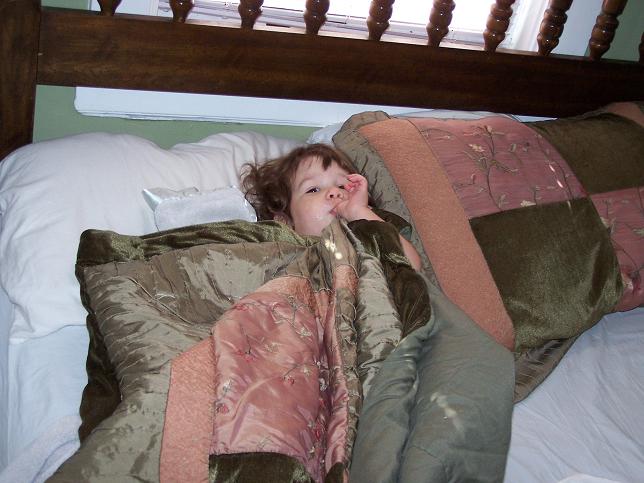 Thumb sucker!
She used to HATE hats!
Lunch with Papa at work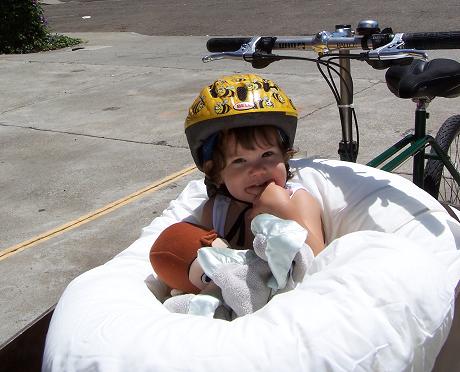 We had to get my body-pillow home in the bike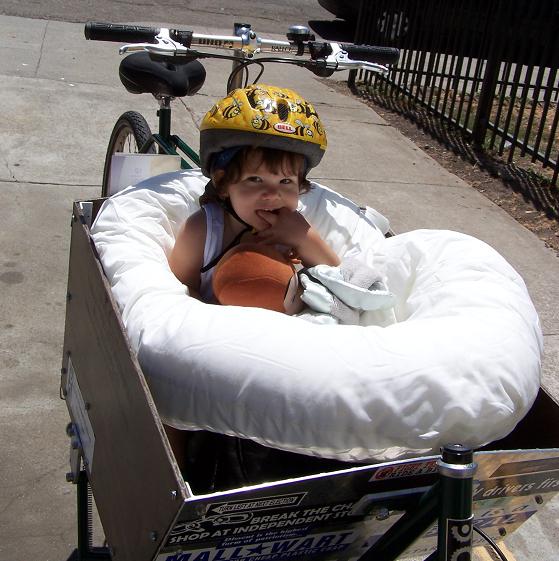 Snooglishus!
Site Directory
Martos Home Page
Baby Updates Page
Julian's Page
Back to 101st Week Pictures
103rd Week Pictures