Rory's 59th week (Wine again)
Photos Taken 9/29-10/05
But first, look! It's that time last year!

Back to 2006: A quick video of Rory chatting:
Mama and Rory match!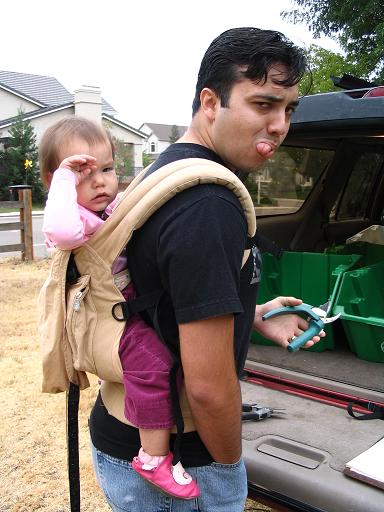 "I'm sleepy and he's stupid"
"Am not!"
Slings and grapes…wasn't this going on last year, too?
Look! Izzy feet!
Papa and grapes!
"Grapes!"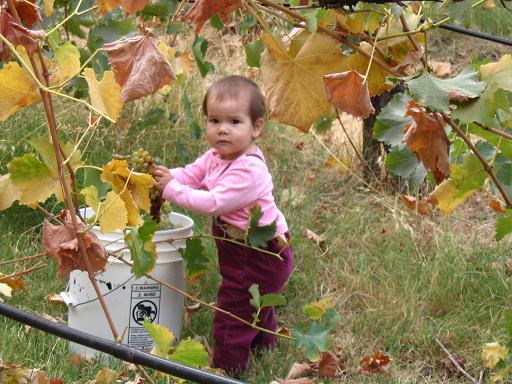 "What are you looking at?"
Rory and her bucket of grapes
"These are not for eating, huh Uncle Bob?"
"What's in THIS bucket?"
"I found puffs! Puffs are for eating!"
"Open them please?"
"I can't do it!"
"Yay!"
Mama, Rory, Stella and Izzy
Mama, Papa and Rory
Family hugs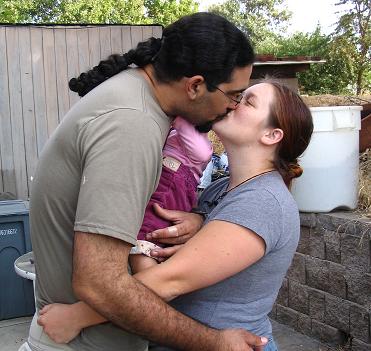 Kisses and a Rory sandwich
Naptime! (Note that Rory needs to be bribed to lay down…Izzy just snuggles)
Stella and Rory
Papa and Rory (she got caught cuddling, and so is grumpy)
"Yummy!"
Concentrating VERY hard
"Peanut-butter is good, too!"
Site Directory
Martos Home Page
Baby Updates Page
Back to 58th Week Pictures
60th Week Pictures