65th week (In PAMDALE!)
Photos Taken 11/10-11/16
Rory meets Baba's brother, Crume Lamb. He's 86.
She took a header at CBC
Sat down and caught her breath
And was fine and dandy
Oh sure, she scowls
But she's not really angry
Are you, Wiggles?
Rory found the Papa

Rory is in Palmdale for the week with her grandparents. Look at her playing with her Ito and Ita.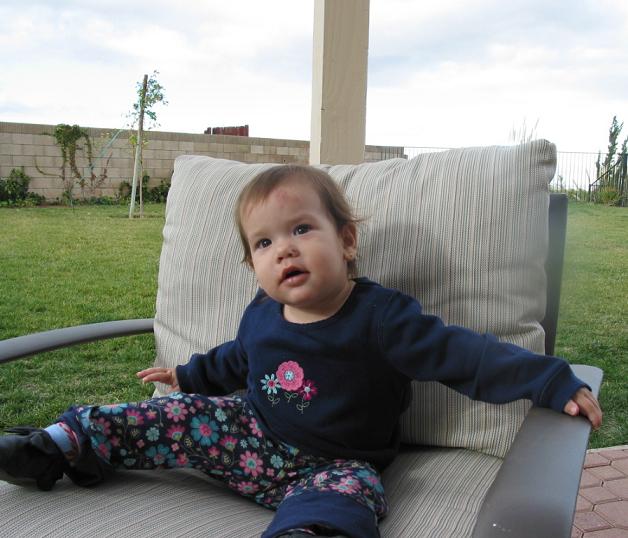 New Clothes
"My very own play structure"
"Come on in, Ito!"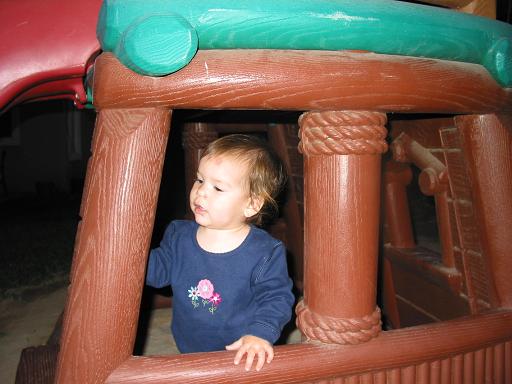 Manning the helm
"Oooh, Reynolds Wrap!"
"Pans!"
"I LOVE pans!"
"So, I just jump, right?"
"Whoah"
"Help me up, Ita! I wanna go again!"
"Gimme your camera!"
"Ooooh, colors!"
Site Directory
Martos Home Page
Baby Updates Page
Back to 64th Week Pictures
66th Week Pictures