78th Week (Weddings!)
Photos Taken 2/2-2/8

She was the ring-bearer, Pabs was a groomsman and I was the best man at Andrew and Stellaís wedding this past weekend. As more folks email me wedding pictures (hint, hint) Iíll get those up.
Also, check out the videos of her walking with the blankie in Orange County and her cracking up with her grandparents and Fabio.
Shopping at David's Bridal
Wow...no, you can't be a bride, yet, Wiggle.
Walking with the Papa
"What?"
Jamba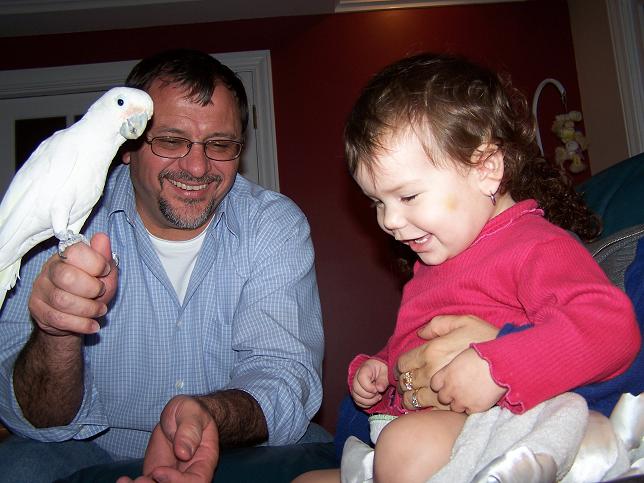 Yay, it's Fabio!
Love the birdie!
"Don't let him bite me!"
In Auntie Marina's shoes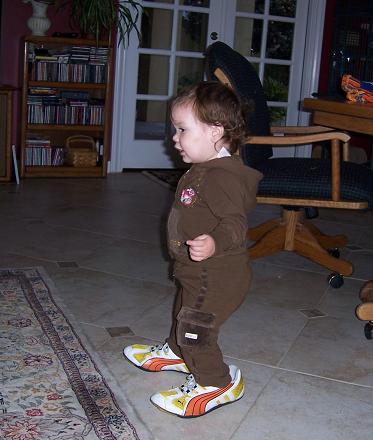 Walkin' around
Doesn't she look like a duck?
Falling asleep on the grandparents
Wow!
Reading with Grandma
Like the Coppertone Baby
Little Bikini Baby
Thong!
With Mama at Uncle Andrew and Aunt Stella's wedding
With Papa
With Mama AND Papa
Stroller!
Happy face
All tuckered out
And snoozin'
Site Directory
Martos Home Page
Baby Updates Page
Back to 77th Week Pictures
79th Week Pictures