Aurora's Room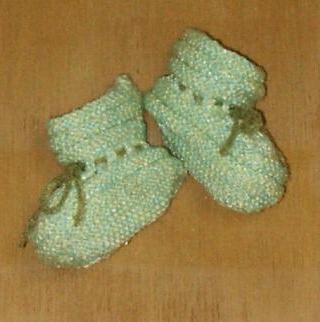 This is Aurora's room as it looks so far (May 13). We're still missing a couple of things, but we have most of the stuff she'll need when she arrives.
(And yes, the photo above is of booties I knitted for her)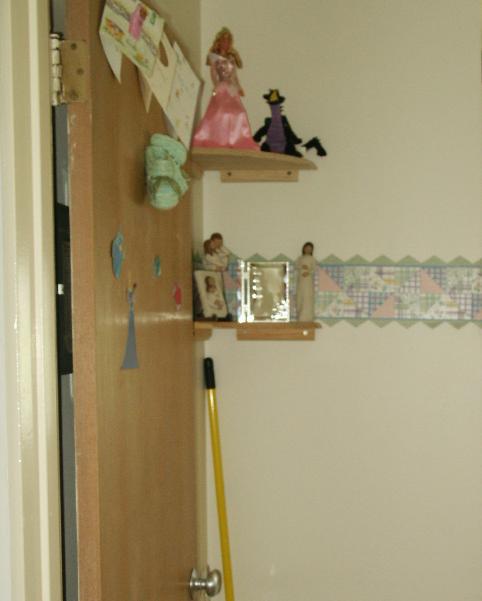 What you see right when you open the door (that handle under the shelves is a broom, by the way).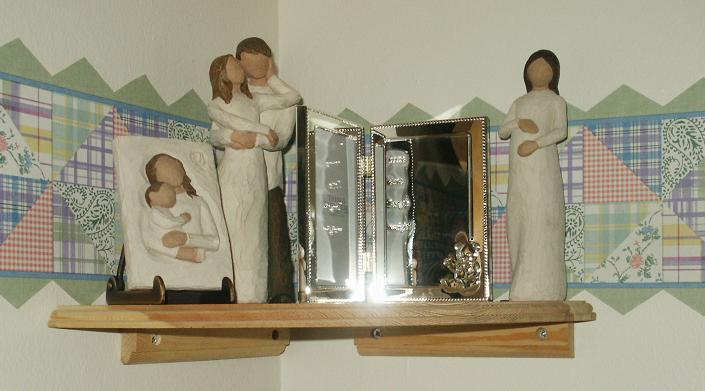 A closeup of the bottom shelf there. Some family-oriented willow tree figurines and a BEAUTIFUL silver frame I recived from my friend Crystal, with a place to engrave the baby's name, date of birth, weight and length.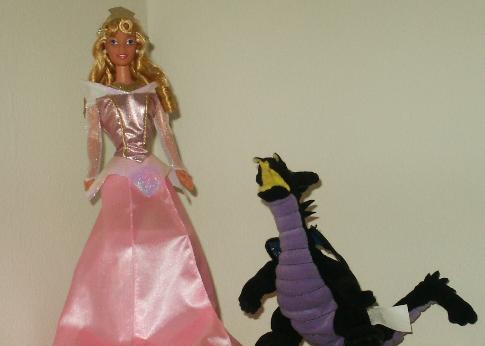 Close up of the top shelf. I know, it's a barbie, and in pink, but it's supposed to be Aurora from Sleeping Beauty. And there's the greatest Disney villian of all: Maleficent (as if she could have been a good guy with that name?). I'm thinking I need to put a castle cutout behind them or something....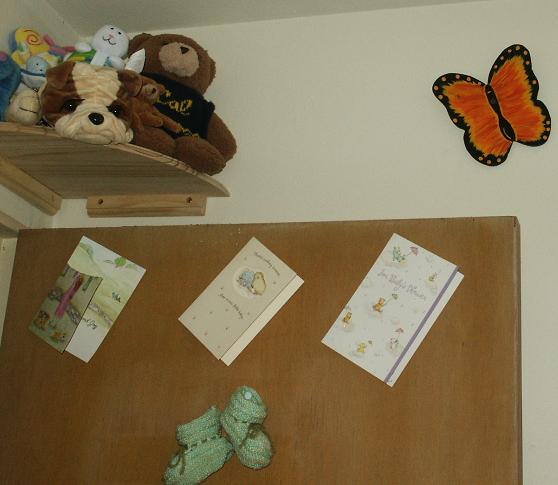 Right above the door is a shelf full of stuffed animals and one of the handpainted butterflies from Pabs and my wedding.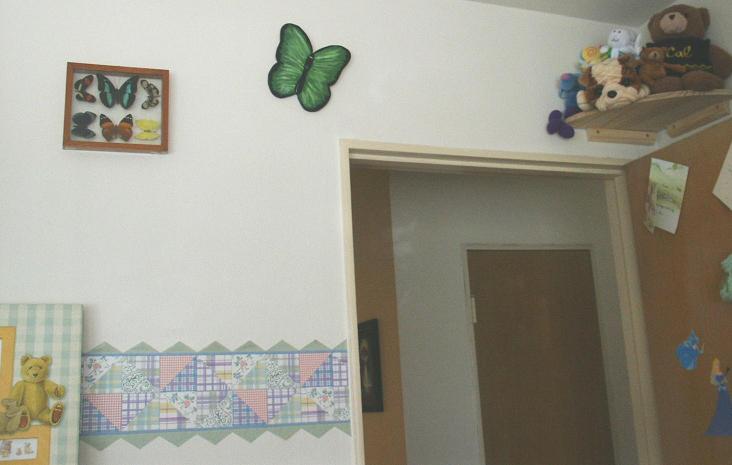 The first wall of the room, to the left of the door. The other 2 butterflies we kept from the wedding, as well as some real ones given to us by a Japanese roommate. In the lower corner you can see part of the scrapbook up on the wall...
...which is already half full of ultrasound photos, family pictures and stickers.
This one shows a little of the crib and the craft cabinet with the baby monitors on it. It also lets you see the awesome lamp we bought for $15.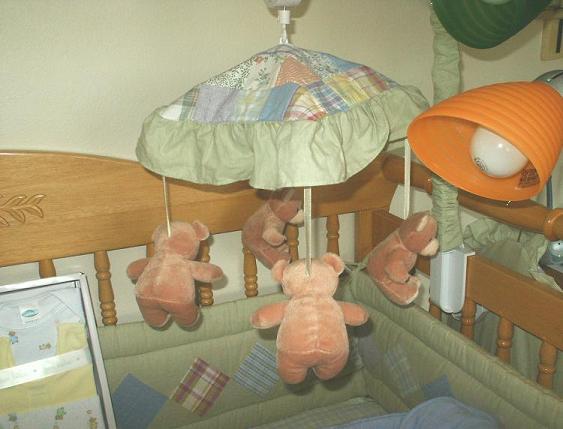 The little teddy bear mobile in the crib (it spins and plays music).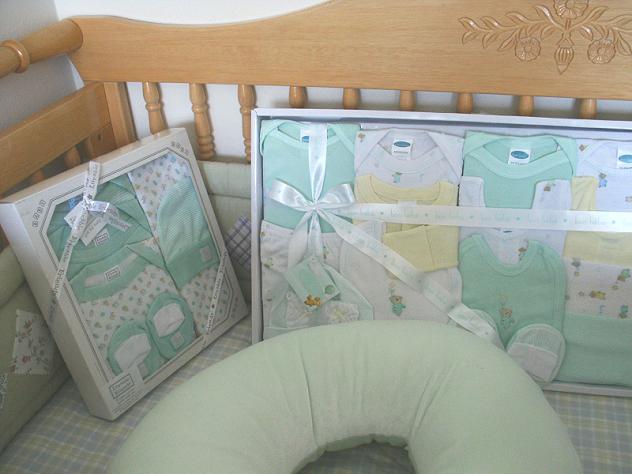 Inside the crib sits the Boppy nursing pillow we recived, as well as all the light green clothes we were given for her.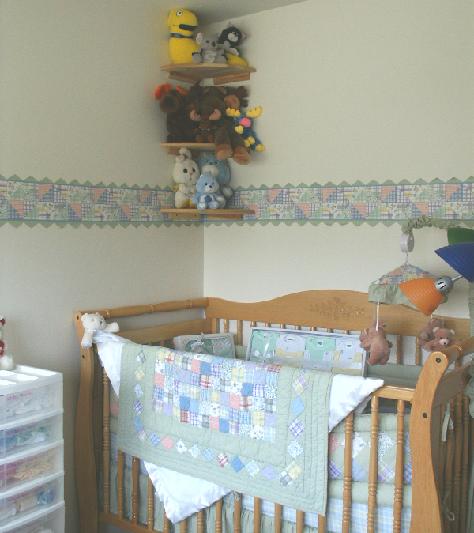 The crib with all the stuffed animals above it.
Clothes drawers and the lamp that matches the bedding. I knitted the blanket sitting on the drawers!
This is our awesome gliding rocking chair and ottoman (a $400 chair) that we were kindly given by a stranger who had no further use for it. Also, the fairy up above the chair is one of two in the room.
This is the bottom of our changing table, full of blankets, crib pads and Seuss.
...and the cart next to it, which houses all the changing paraphanelia.
Site Directory
Martos hompe Page
Baby Updates